Slideshow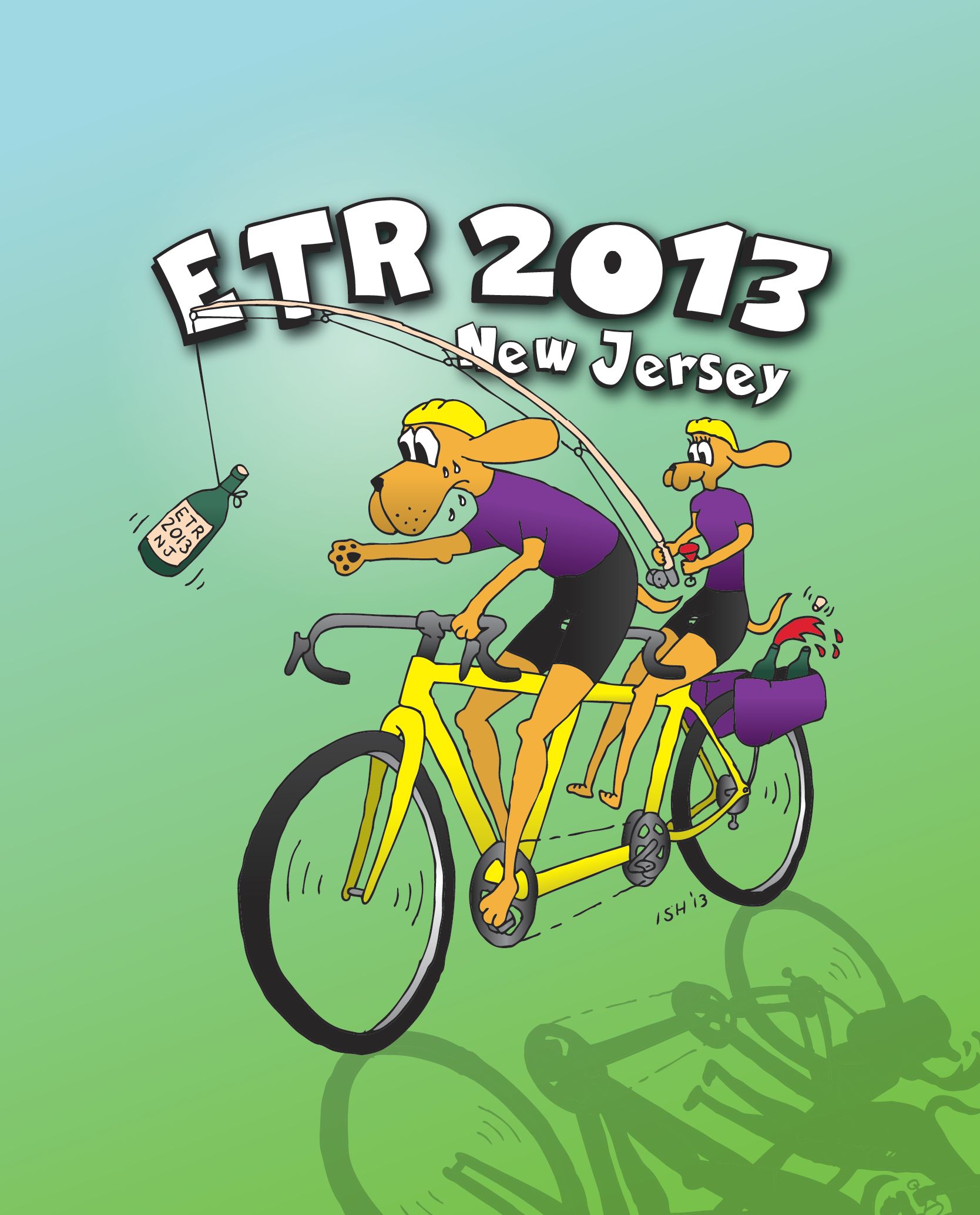 View photos from the 2013 ETR in Warren, NJ.
View photos from the 2013 Spring Thaw.
2014 Spring Thaw
Cambridge, MD, April 10-13
Registration is now open for the Spring Thaw ride. Learn more.
---
2014 MATES Rally
Mt Jackson, VA, June 20-22
MATES 2014 will be held in Mt Jackson, VA, in the Shenandoah Vally. The riding should be fantasic! Learn more.
Come ride with us!
The Eastern Tandem Rally is a volunteer group of tandem cycling enthusiasts who rally together to ride and socialize at tandem events held in the Northeastern United States. It is the oldest organization of its kind in North America, and has sponsored an annual tandem rally continuously since 1973.
The ETR organization currently sponsors several tandem bicycle rallies. This year, ETR will sponsor four rallies:
Our premier event, the Eastern Tandem Rally will be held in beautiful Burlington, Vermont form July 18th to the 20th.
We will be co-sponsoring the Spring Thaw with the Potomac Pedalers in Cambridge, Maryland from April 10th to the 13th.
MATES will be held in Mt Jackson, Virginia from June 20th to the 22nd.
The Eastern Tandem Off Road (ETOR) rally will be held in Acadia National Park, Maine from September 11th to the 14th.
Come ride with us, we welcome all tandemists and aspiring tandemists!