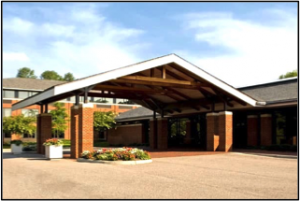 The 2018 Eastern Tandem Rally will be held in Williamsburg, VA, in the heart of Virginia's Historic Triangle. Our headquarters will be the Williamsburg Woodlands Hotel, one of the hotels owned and operated by the Colonial Williamsburg Foundation. The hotel is adjacent to the Colonial Williamsburg Visitor Center, and is within walking distance of the Colonial Williamsburg Historic Area and the adjacent downtown commercial area at Merchants Square and adjacent to the College of William and Mary.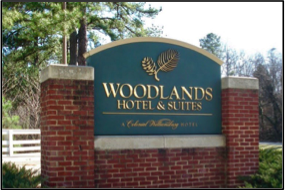 We have reserved a block of 80 rooms for the Rally for the nights of Friday, June 15 and Saturday, June 16. The number of rooms can be expanded based on demand, and attendance at the Rally is limited to 120 teams. The room rate for our block of rooms is $140 plus tax. You can extend your stay at the block rate for three days before and three days after the Rally, but room availability outside of the block is limited. The easiest way to make your reservation is through this online link: WILLIAMSBURG WOODLANDS RESERVATIONS. You can also call make reservations by calling (800) 261-9530 – mention Eastern Tandem Rally (booking code 48143) when you make your reservations to get the preferential rate. Check in time is 4:00 p.m., checkout time is 11:00 a.m.
APRIL 8 UPDATE: Our room block is full. However, it still may be possible to obtain a room at our block rate. Try registering through the online link above. If you are not able to reserve a room because the block is full, or have any other lodging questions, please contact Karen Nester at the email address at the bottom of the page.
Amenities at the Williamsburg Woodlands include:
Complimentary breakfast for those staying at the Williamsburg Woodlands. There is a large breakfast seating area, as well as outside tables. Breakfast normally opens at 7:00 a.m., but will open at 6:30 a.m. for Eastern Tandem Rally participants.
Adjacent restaurant and bar (Huzzahs Eatery, open until 9:00 p.m.).
Free use of the Colonial Williamsburg shuttle bus, connecting the adjacent Colonial Williamsburg Visitor Center with the Colonial Williamsburg Historic Area and Merchants Square commercial area.
Guests of Colonial Williamsburg hotels can purchase Colonial Williamsburg admission tickets at a special discounted rate.
Note that we will not have a bike room at this Rally. You are welcome to bring your bike to your room at the Williamsburg Woodlands.
 Questions? Please email karenmnester@gmail.com and we will do our best to help you.