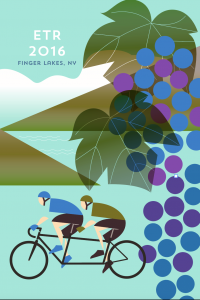 The 44th Annual Eastern Tandem Rally will be held in the Finger Lakes at
Hobart and William Smith Colleges in Geneva, NY
from Friday, July 29 to Sunday, July 31, 2016!
The Finger Lakes are a group of eleven lakes that are located in western New York State about an hour drive east of Rochester, New York.  The area is known for its beauty, hiking and cycling, as well as over 120 wineries. Over the three-day rally, we will explore three of the fingers — Keuka Lake, Seneca Lake and Cayuga Lake — while using the picturesque town of Geneva as our home base at the northern point of Seneca Lake.  Here are our preliminary ideas for the rally. They may change a bit, but one thing is for sure — this rally is going to continue our tradition of fabulous, well thought-out rallies (if we have to say so ourselves)!
While the Rally officially starts on Friday, we will offer some rides around Geneva for Thursday for those who want to make an extra long weekend of it. We will also be around to check you in to the rally on Thursday.
We will officially begin on Friday, July 29, whenever you get there, with a remote start ride around Keuka Lake.  You have the choice of starting the ride at the Penn Yan Middle School (515 Liberty St, Penn Yan, NY) or the Great Western Winery Visitor Center in Hammondsport, NY (aka the Pleasant Valley Wine Company). If you are arriving on Thursday or coming in from the north, then the Penn Yan start may work for you; however, we recommend the Winery Visitor Center start if you are not planning on riding fully around the lake as the road along the western side of the Lake is freshly paved with a lovely view. If you are starting in Penn Yan, you should also print out your cue sheet from the Routes page. We will have great snacks and you can pick up registration materials at the Winery Visitors Center. Multiple ride lengths will be offered. Feel free to stop at the Winery Visitor Center to take a wine tour, tour the Winery museum, do a wine tasting, or just take a break at our rest stop/registration station. If you make a purchase before 3pm, feel free to give us your purchases to carry back to the colleges for you to pick up at the Ice Cream Social Friday evening.
Dinner on Friday is on your own. We will then officially kick off the rally at Hobart and William Smith Colleges in Geneva. We will host an Ice Cream Social from 7pm to 9pm at the Scandling Center on campus. Don't worry if you didn't arrive in time for the afternoon ride, you can pick up your registration materials at the Ice Cream Social.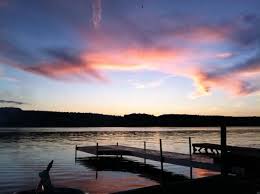 Saturday, July 30th, will begin with breakfast at the Scandling Center on campus. Breakfast is included for those staying in the dorms and is available upon request for those not staying at the dorms. The mass start will leave from the Hobart and William Smith Colleges campus promptly at 8:30am and take country roads east of Seneca Lake. The medium and long rides will reach Cayuga Lake State Park. Our rest stop will be at Seneca Falls Locks 2/3 and will be stocked with Honey Stinger energy products, fruit and lots of home baked goodies. Lunch will be at Seneca Lake State Park, only a few miles from the college. If you still have energy, we will offer a number of afternoon rides that pass along the western shore of Seneca Lake — or you can take the afternoon to visit the town of Geneva, check out our on-campus swap meet, visit some wineries, or just take a nap.  In addition to the rides offered, we will also offer a self-supported 80-mile ride around Seneca Lake.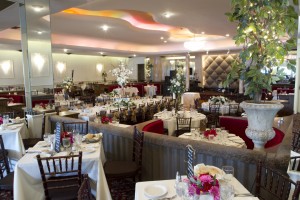 Saturday evening's banquet will be held a few miles from the college at Club 86. We have lined up the Rochester-based band, Significant Other, for music and dancing.
After breakfast at the college, we will set out for our Sunday mass start. Sunday's rides will be less miles and wind through lightly traveled roads north of Geneva. We will offer a few ride options. Box lunches will be available when you return back on campus. We have arranged for late checkout on the campus.
We will also offer rides that you can do if you want to come early or stay later. More information about the routes, including downloadable .gpx files and cue sheets, will be provided on the Routes tab closer to the rally.
For more information, see the Lodging, Jersey and Frequently Asked Questions tabs.
Registration is full. We are no longer accepting teams for the waiting list. The rally costs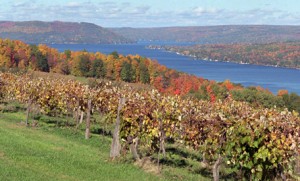 $140/person, not including lodging. Children under age 18 are $100. (Note that these costs reflect $15/person surplus from the 2015 Gettysburg rally that we have rolled forward to the 2016 rally.)
Cancellation Policy.  We understand that sometimes you need to cancel your reservation.  We believe that the hotels have generous cancellation policies.  You would need to cancel directly with any hotels.
For the ETR registration fees, including Dorm, the following schedule applies:
Full refund, less 3% for credit card fees, on the Registration Fee and Dorm Fees before July 1
Full refund less 3% for credit card fees and $50/person if between July 1 and July 22
We cannot guarantee any refunds after July 22 (one week before the rally); however, if there is money left over from the rally, we may make partial refunds, particularly your Dorm Fees.
You can get a full refund on your jersey if you cancel before the May 23 ordering deadline.  There are no refunds if you cancel after that. If you ordered a jersey and need to cancel, we will mail the jersey to you at no cost to you.
Registration is full. Maybe we will see you at a future rally!
Caren and Mike Bianco are your rally organizers.
If you have questions, please email Caren at easterntandemrally@gmail.com.