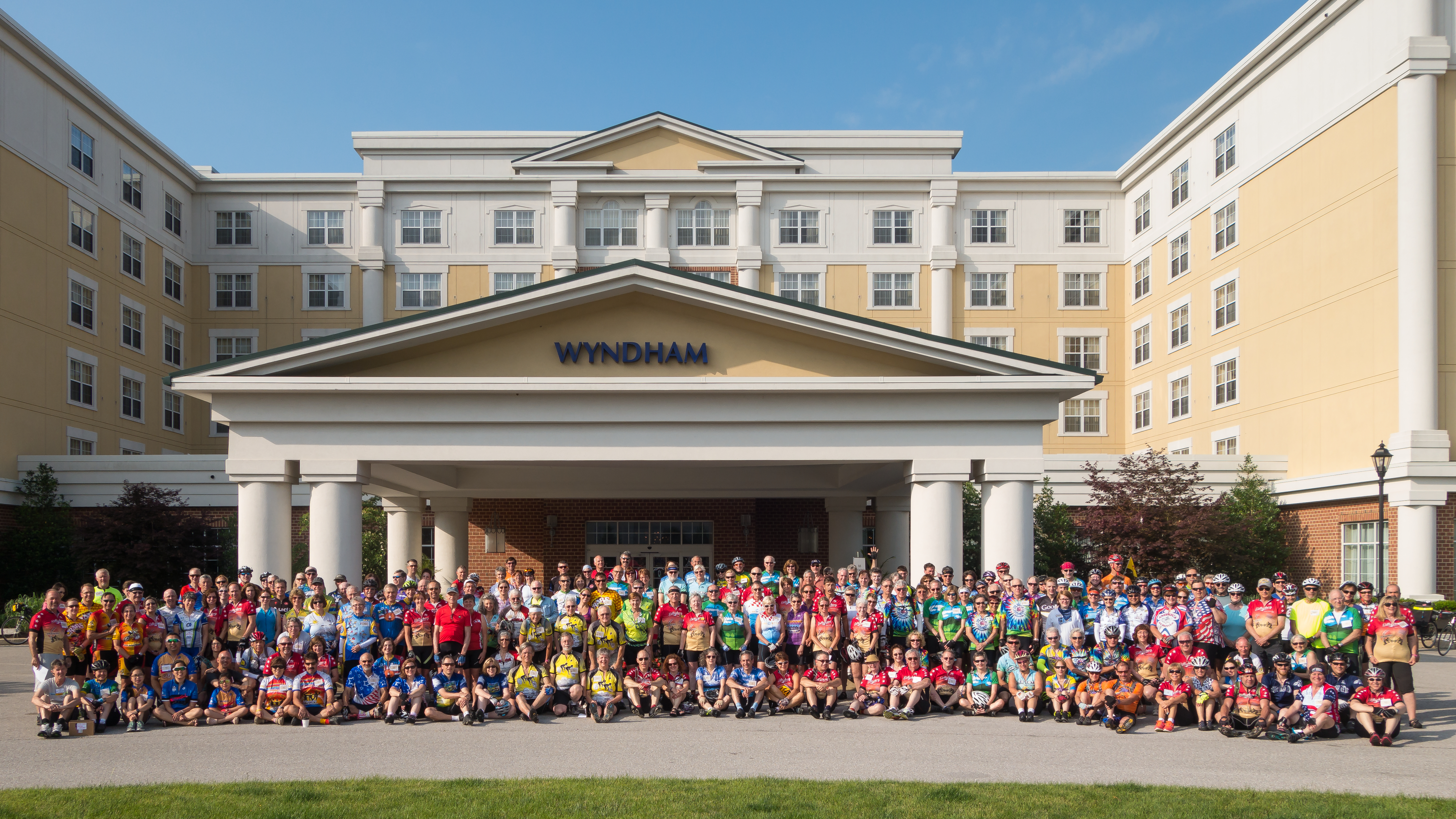 Click on the above for a larger image. — Download the hi-res picture (9 megs).
More pictures from the rally can be found here.

Attendees
Al and Lois Farrell
Alan and Heather McCarty
Alan and Jayne Yockey
Alan and Joann Curtis
Alan and Lee Dolan
Alan and Marilyn Wenger
Alex and Cathy Hyatt
Andrew Bauer and Joy Hecker
Arch McKown and Sarah Merritt
Bernie and Colleen Derry
Bethany Brand and Ethan McNary
Bill and Cait Ruhling
Bill and Cheryll Trefzger
Bill and Ellen Lockwood
Bill and Sally Ryder
Bill and Sametta Glass
Bill Maurey and Julie Oki-Maurey
Bob and Rosie McGregor
Bob Doyle and Linda Freimark
Bob Manley and Kim Boyd
Boyd and Elaine Peart
Brennan and Beth Wall
Brent Bell and Beth Potier
Brett Schwerin and Heather Engelken
Brian and Jeanne Hanson
Brian Stoltzfus and Jean Payer
Cary and Sara Sennett
Charles and Beverly Widmer
Chris and Connie Hendy
Christian Bratina and Lynne Alexander
Chuck Dye and Bonnie Doyle
Curt and Dona Haltiwanger
Dan and Georgina Steinbacher
Dan and Jean Leonard
Daniel and Annette Hurley Jr.
Dave and Carol Moore
Dave and Julie Harper
Dave and Susan Hollinger
David and Brenda Jaffe
David and Daniela Ross
David and Karen Etchells
David and Nancy Clayton
David Snope and Susan Nicolich
Dennis and Peggy Tresenriter
Dick and Patty Young
Don and Carolyn Lane
Donald Schneider and Jean Chin
Doug and Geri Crush
Doug and Robin Bradley
Drew and Robin Boniface
Ed and Jenna Peterson
Ed and Karen Hass
Ed and Pat Gifford
Ed and Suzanne Enyedy
Eliott and Sue Weinstein
Eric Noyes and Mimi Gendreau
Finlay and Mary Ferguson
Frank Zwemer and Laura Brewer
Freddy and Chi Chi Montoya
Gary and Susan Fentin
George and Kimberly Domin
Hal and Barbara Blumenthal
Hank and Roxanne Theiss
Herb and Lori Kengel
Jack and Sharon McWatters
James and Martha Gullo
James McGarry and Lyn Pohl
Jeff Reed and Patricia Metzger
Jeff Winick and Wendy Samuelson
Jim and Louise McDermott
Jim and Paula Fines
Jim Pastorick and Kim Green
Jim Scally and Maggie Cole
Joe Scheneck and Dawn Casey Scheneck
Joel and Lacey Steen
John and Madeline Clark
Joseph and Barbara Rudolph
Joseph Visco and Joyce Keating
Julia and Greg Alexander
Karl and Lori Staub
Keith and Razel Kallberg
Ken and Cindy Rosiek
Ken Williamson and Lora Miller
Kris and Eva Chirapongse
Larry and Brenda Isherwood
Leon and Lucille Wiggin
Leonard Diamond and Kathy Hecht
Manny and Marsha Menendez
Marie Yingling and Connie Dittmer
Mark and Lisa Gobel
Mark and Lora Vosacek
Mark Cucuzella and Cheryl Prudhomme
Mel and Barbara Kornbluh
Michael and Natalie Hutchinson
Michael Angeley and Karen Heitzman
Michael Bopf and Bonnie Chamberlain
Mike and Caren Bianco
Mike and Carol Vilardo
Mike and Pat Weisel
Mike and Paula Bandos
Mike Saft and Candace Cotton
Neil and Fran Toombs
Neil McPhee and Barbara Flint
Norman Frendberg and Sally Cramb
Patrick and Susan Moorman
Paul and Joyce Vyriotes
Paul and Kathleen Mardirosian
Paul Marchese and Jennifer Kirsch
Peter Gobel and Nicole Devletian
Phil and Bobbi Schmidt
Ralph and Anne Hunt
Raymond and Lenna Verina
Raymonde and Terry Burke
Reed and Karen Nester
Rich and Nan Hoeck
Richard and Marie Cochrane
Ricky Chu and Kristine Chin
Robert and Harriet Voysey
Robert and Kathleen Acuff
Robert and Linda Young
Robert Skip and Carol Miller
Rod and Susan Rogge
Roger and Wendy Ayotte
Roland and Judy Chirico
Ron and Shari Scheiblauer
Ross and Donna Glasgow
Roy and Ann Neulicht
Russ and Kathie Lazzaro
Sandy and Linda Morrison
Scot and Sarah McNary
Scott and Carla Shaw
Scott and Jenifer Trautmann
Scott and Nan Steketee
Scott Howlitt and Kathryn Kosky Howlitt
Shayne and Robin Boucher
Smith Doss and Claude Monnier
Stan Sunderwirth and Jenny Keenan
Stephen Still and Terrie Tucker
Steve and Barbara Hall
Steve and Helen Kinsey
Steve and Roni Sawin
Steve Powell and Marie Synnestvedt
Tilman and Lisa Lucas
Tim and Barb Briggs
Tim and Vickie Page
Tom and Sherry Masters
Tom Ghan and Cheryl Feather
Wayne and Sharon Chism
Wayne Phelps and Melanie Ashby