We're excited to offer this year's rally jersey, designed by Ed Enyedy, a fellow tandemist.
Short Sleeve Front: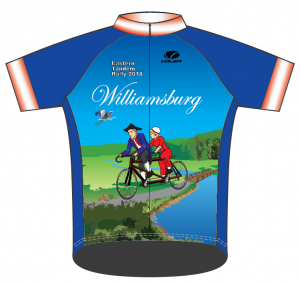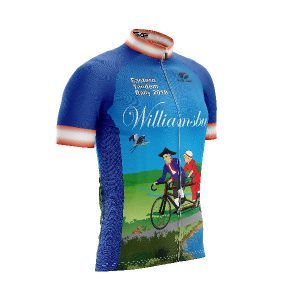 Long Sleeve Front: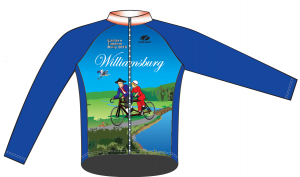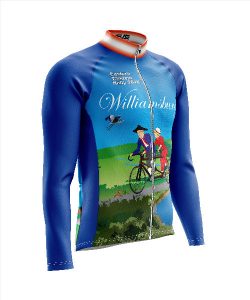 Back: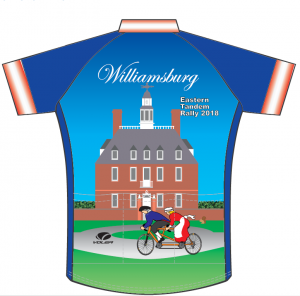 Jersey sales are open now through April 15.  Jerseys will be given to you in Williamsburg with your other registration materials.
Sleeveless, short sleeve, long sleeve in two weights, vests and jackets are available for sale.
Please note that all women's club cut Peloton DX short sleeve and sleeveless jerseys have no elastic in the waist.
Voler's sizing chart can bee seen here.