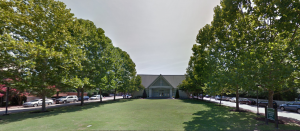 The Ice Cream Social will be held on Friday, June 15, 7:00 – 9:00 p.m. at the Williamsburg Community Building (401 North Boundary Street, Williamsburg, VA 23185). There will be a briefing on the Saturday and Sunday rides at 7:45 p.m.
Following the ride briefing, join former tandemer Jim Pastorick for his discussion of Travel Photographs as Art.  Learn how to improve the quality of your tandem photos while increasing your enjoyment of both photography and tandem cycling.  You can view Jim's photos at his web site .
The Community Building is centrally located in downtown Williamsburg, and is close to all of the downtown restaurants. We suggest walking from the Williamsburg Woodlands Hotel to the Historic Area, Merchants Square or the College Commercial area for dinner, and then walking over to the Ice Cream Social at the Community Building. It is about a mile walk from the Hotel to nearby Merchants Square. Following the Ice Cream Social and Jim Pastorick's presentation, you can walk back to Merchants Square and take the free shuttle bus to the Hotel (the shuttle bus runs until 10:00 pm). You can also take the shuttle bus from the Hotel to the Historic Area and Merchants Square, There is free parking with no time limit after 5:00 pm adjacent to the Community Building and in the adjacent Parking Terrace, in the nearby Williamsburg Library lot and around the Library Plaza. There are also several tandem friendly bike racks in front of the Community Building.
And if you would like some liquid refreshment following the Ice Cream Social, Williamsburg's newest Brew Pub, The Amber Ox, 521 Prince George Street, is a short walk from the Community Building and is open until 1:00 am.