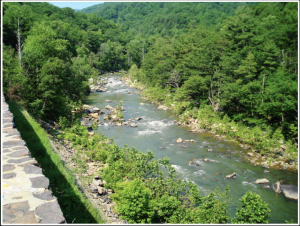 MATES 2018 – July 20-22 will be held in Lexington, Virginia
Our host city of historic Lexington offers a perfect blend of beautiful Blue Ridge Mountain and river valley cycling on Virginia's scenic back roads, and easy walking access to Lexington's well-preserved downtown found on the State and National Registers of Historic Places. In addition to 46 historic sites, our host city offers cycling highlights including Goshen Pass, Wade's Mill, Blue Ridge Parkway and the Maury and James rivers. 
The rally headquarters will be at the newly remodeled Hampton Inn Lexington – Historic District within walking distance of Main street Lexington.  Socialize on the lawn or cool off in the pool.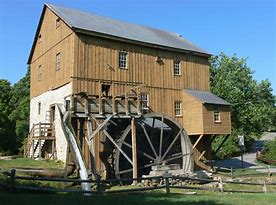 Registration:   
Forget the city your car and city traffic – join your friends on MATES 2018. Registration opens April 2nd at a cost of only $230 per couple (50 couples maximum). If you have any questions, please email your MATES 2018 hosts Roxanne and Hank Theiss at r28moody@yahoo.com
Lodging:   
The Hampton Inn Lexington (540) 463-2223 will reserve your room today when you ask for the "Mid-Atlantic Tandem Rally" rate of $185 (Fri – Sat) and $159 (Sun).  Free breakfast each morning is included.
Agenda:
Enjoy three exciting days of tandem biking, fun, and fellowship with old friends and new, as follows (mileages are approximate and subject to change):
Friday:
Upon your arrival park the car for the weekend and stretch your legs after your journey to Lexington.  Let your worries wash away as you flow along the Maury River and through Buena Vista for a 35 mile loop south of Lexington.  After the ride, check into your room at the Hamp­­ton Inn where you will enjoy an ice cream social on the lawn.  Then stroll the ½ mile to one of Lexington's many bistros for dinner on your own. 
Saturday:
Your choice of 45 or 65 miles as both routes will take us northwest out of town.  We will roll out at 8:30 AM to conquer Goshen Pass together as we enjoy one of Virginia's most beautiful areas. We will enjoy that long roll downhill from Goshen to our lunch stop on Jordan's Point, 4-miles from our hotel.  While at Jordan's Point stroll the Chessie Nature Trail, and explore the old mule towpath supporting bygone locks and dams along the Maury River.
Saturday box lunch with sandwich choice of turkey, ham, roast beef, or vegetarian.
Saturday banquet will be held at the Robert E. Lee Hotel downtown Lexington beginning at 6PM with a cocktail hour followed by buffet dinner (chicken breast and salmon).
Sunday:
Enjoy your breakfast at the hotel, and contemplate your two ride options for today both heading northeast to Wade's Mill the oldest continuously operating grist mill in the Shenandoah Valley since 1750.  Option 1 is a challenging 55-mile loop into the Blue Ridge Mountains, including a stretch along the Blue Ridge Parkway, while Option 2 is a beautiful 40-mile ramble through the valley. 
Registration is now open!