If you are like most people, you did not get accepted to Princeton. Well here is your opportunity to go! That is, to the town of Princeton. The 2019 MATES rally will be held in the lovely township of Princeton, New Jersey, home to Princeton University.
In addition to the beautiful University grounds, Princeton is the home to museums, parks, battle monuments, hiking trails, an arboretum and even Albert Einstein's home! There are quaint shops and amazing restaurants.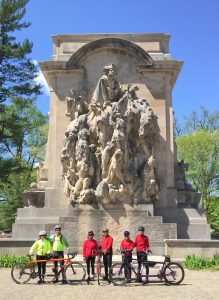 The tandem rally is from August 2nd to 4th, 2019. The riding in the area is scenic with flat rides as well as optional hilly rides. The rally is also near the D&R Canal Trail – a rail trail and canal tow path that spans 77 miles!
Our home base will be the Hyatt Regency Hotel in Princeton. Rooms will be $159 per night plus applicable taxes. This rate includes a full breakfast buffet. We have this rate for Thursday and Sunday nights as well, so you can extend your stay. We will have a bike storage room at the hotel on Friday, Saturday and Sunday. Here is a link to reserve your room.
We will provide multiple routes ranging from 25 miles to 60 miles. Routes will be available a couple of weeks before the rally.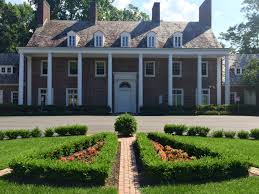 Registration opened on March 5th and will close on July 1. The cost is $135/person ($270/team). The rally registration fee includes routes, the Friday evening ice cream social, lunches on Saturday and Sunday and dinner on Saturday night. The dinner will catered by Leonardo's Restaurant and held at the nearby Slackwood Volunteer Fire Department in Lawrenceville. Note that this will be a BYO event, so bring your own wine or beer. It's a Jersey thing!
MATES Cancellation Policy – We understand that sometimes LIFE gets in the way of just having fun on your tandem. If you need to cancel before June 30th, we will give you a full refund of your registration fees, less a $10 service charge. If you need to cancel between July 1 and July 15, we will refund half of your registration fees. Sorry, but there are no refunds after July 15th.
If you have any questions, please email your MATES 2019 rally hosts Caren and Mike Bianco at caren@carenandmike.com.
We look forward to seeing you in Princeton this August!